Jonathan Brugger, MD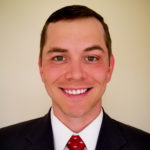 Dr. Jonathan Brugger is a ten-year U.S. Navy veteran where he served as a Diving Medical Officer and comprehensive ophthalmologist. He graduated from the University of South Florida in 2004 with a degree in Biomedical Sciences and a minor in Biomedical Physics. He went on to graduate from SUNY Upstate Medical University in 2008 followed by an internship at the Naval Medical Center in Portsmouth, VA. His military medical career led him to the Navy Experimental Diving Unit to be trained as a U.S. Navy Diver and a Diving Medical Officer. He practiced hyperbaric and general medicine for SEALs, EOD, submariners, and divers. While serving as a medical officer, he also earned his M.B.A. from Liberty University.
Dr. Brugger went on to ophthalmology residency at the prestigious New York Eye & Ear Infirmary in Manhattan. After his graduation in 2016, he returned to Naval Medical Center Portsmouth to practice comprehensive ophthalmology where he primarily performed cataract and refractive surgery (PRK and LASIK) and implemented operational efficiencies as the Director of Surgical Logistics.
Recently married in May 2018, Dr. Brugger and his wife enjoy exploring all that Memphis has to offer. They can be found riding bicycles around Shelby Farms Park, taking in a museum or trying out new local restaurants.